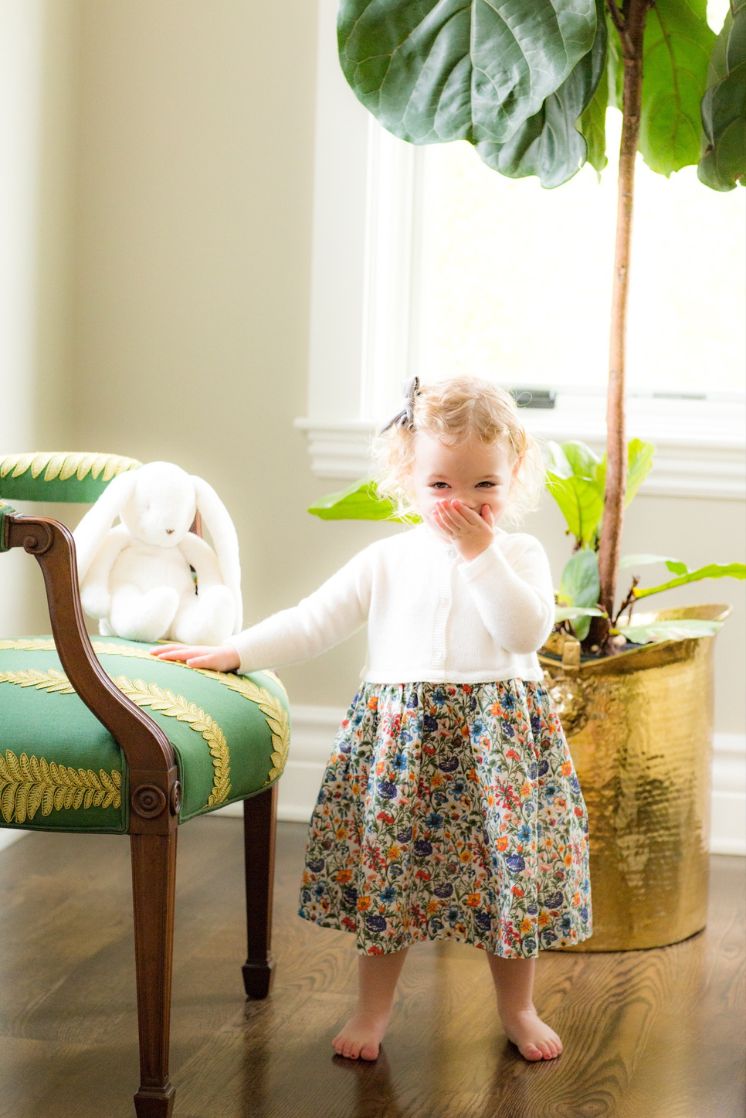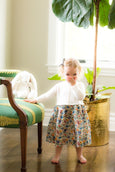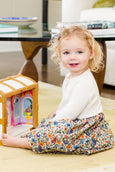 The Lilibet 
$85.00 USD
A soft cashmere sweater on top, airy Liberty print skirt below—the perfect play dress. One and done!  Sweet details include a jewel collar, tiny buttons, a full skirt, and matching Liberty bloomers.
Made in Portugal.
Sweater top: 5% cashmere, 25% merino, 45% viscose, 25% polymide.
Skirt and bloomers: 100% cotton.